Technical English
| | |
| --- | --- |
| Technical English for the Maintenance of Harbor Mobile Cranes, Reach Stackers, etc. | |
| | Technical English for Naval repairs |
| Technician English for Maintenance in the Aeronautical area | |
Objectives
To approach the participants to handle the technical vocabulary in a natural way in different levels, using a variety of materials like specialized books and magazines related to the technical area that the participants are working on.
Beginners

Pre- Intermediate

Intermediate
Is through each level that the approach to different subjects is worked together with the ability of the participant.
Each level consists of 3 modules. As an example you can find below the contents of the Beginner level
We constantly try to emphasize the capacity of oral communication, reading and listening understanding, adapting the situations to the reality and the need of the participant to the area they are working with.
In each module, the topic to be dealt will be related to the level of the participant.
The entrance to each module is flexible during the year, if the participant demonstrates the pertinent abilities to the module to participate.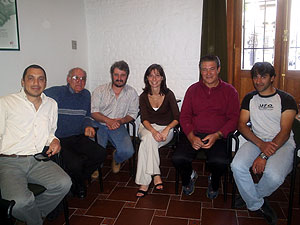 Part of Montecon personnel (Dec 2005) that still receive training at a Technical English Level (Beginners and Pre-intermediate)
Module 1

* Recognition of the necessary basic technical vocabulary for understanding the reading of the manuals.
* Analysis of the essential structures for the general understanding `' of short paragraphs''
* Introduction and listening to short dialogues.
* Practice of the language in all the areas (reading - writing - listening- speaking)
Module 2

Reading comprehension exercises and short oral reports based on the reading material.
* Practice of the structures analyzed in the first level developing basic written reports.
* Practice of dialogues that fit in real situations. Exposition to more complex dialogues.
* Practice of the language in all the areas (reading - writing – listening - speaking)
Módulo 3

* Revisions, introduction of technical and general vocabulary in a more complex way.
* Introduction of more complex verbs.
* Reading and writing. Practice.
* Independent development of simple situations that they can face.
* Practice of the language in all the areas (reading - writing – listening – speaking)

When ending these modules the participants will be able to face simple situations, to include/understand and to solve them in oral and written production and also to be able to manage the vocabulary that allows them to elaborate phrases applied to their own reality.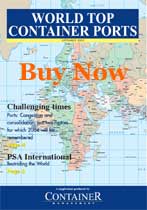 There will be small tests during the modules and at the end of the year the participant will face a final test to evaluate their knowledge receiving the certification from :
Focus – Inglés Empresarial, a recognized Institution from the Ministry of Education.
All our courses can be taken in our educational centre or In-Company.