Intensive courses
Active courses divided in two modules:
First Module: March - June
Second module: July - November

Test of leveling at no extra cost.

Speaking and Listening skills are emphasized over Reading and Writing

Present subjects 100% applied to fit the needs of the participants

Optional preparation for international examinations of Business English from the University of Cambridge : Business English Certificate(BEC)

Online Support 24hs a day, 365 days of the year at no extra cost.

Use of realia to improve learning.

Constant support and personalized attention within the course.

Quality proof through the different companies that have received training through Focus – Inglés Empresarial..
The participants will be entertained with a reception when receiving their certificates after finalizing each module.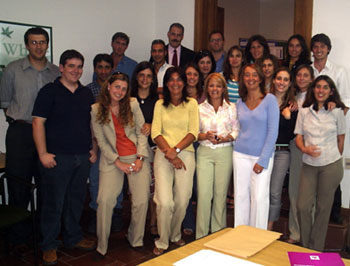 Levels:
Intensive Beginners ( 2 Modules)
Intensive Pre-Intermediate ( 2 Modules)
Intensive Intermediate ( 2 Modules)
Intensive Upper Intermediate ( 2 Modules)
Intensive Advanced I (2 Modules)
Intensive Advanced II ( 2 Modules)